In every relationship whether personal or professional, the first impression is an essential aspect when determining the future course of the relationship. Take a walk down a busy street in Los Angeles and you can easily see how much time is spent on creating a window display in order to attract customers into the establishment. This is so important that many stores hire expensive consultants that specialize specifically in creating the ideal display. However, having dirty windows can easily tarnish the effort put forth in creating this advertisement.
This brings us back to our initial point of the impact of the first impression. A customer will associate a dirty window with a dirty store. L.A. Elite Window Cleaning, Inc. offers the solution of commercial window cleaning services in the city of Los Angeles, to help businesses make the best first impression that they possibly can. The remainder of this post will analyze studies that directly reflect first impressions and cleanliness with business success.
First Impressions In Business
Business Insider states that according to science, an individual forms an opinion on a person or business within the first seven seconds. Which is coincidentally roughly the same amount of time it takes someone to walk past a storefront and briefly take a look at what is inside.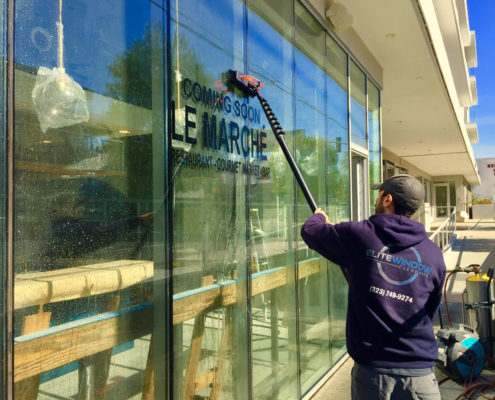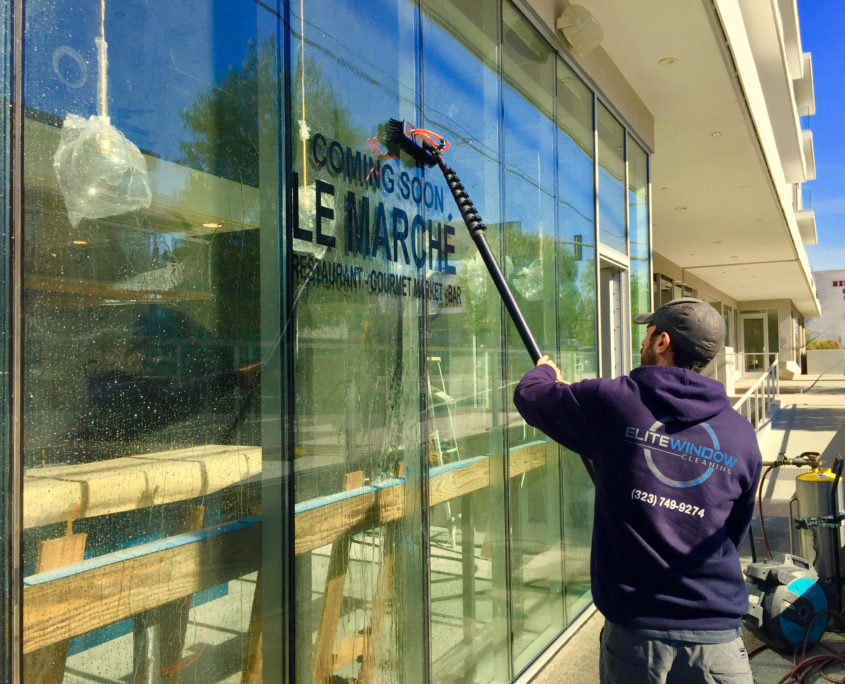 Cleanliness & Attracting Customers
State Systems has provided two statistics that all business owners should take note of.
95% of shoppers say that store exteriors appearance influence where they shop.
52% of shoppers will avoid a store entirely is the business appears dirty.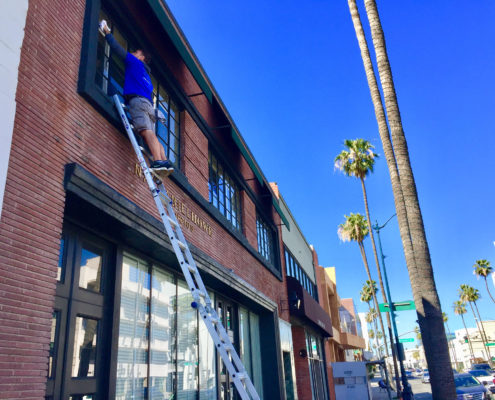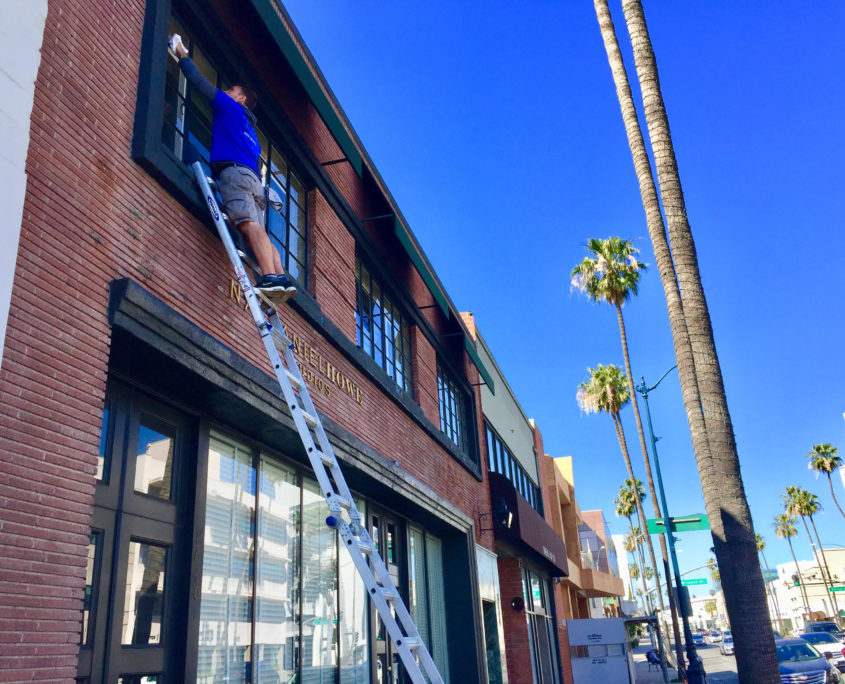 With this information and statistical data a business owner should be placing a high level of importance on maintaining clean windows and outer business cleanliness. This is especially true for businesses in LA due to the constant flood of tourists and visitors walking the streets.
Services To Achieve a Cleaner Storefront
Elite Window Cleaning offers commercial window, gutter, and pressure washing cleaning services to the Los Angeles area. Working with businesses such as Lagunitas Brewing, Mark Phillips Rugs, Mayweather Boxing Gym, Coffee Bean, and Chipotle. These businesses have stated the following:
"L.A. Elite Window Cleaning has been providing great, reliable window cleaning services for us throughout the last year."
"We are using L.A. Elite Window Cleaning on a monthly basis to keep our facilities' windows and mirrors clean, and our customers love it!"
"It's been a challenge finding a reliable window cleaning company for the last few years, but the guys with L.A. Elite Windows have been super professional and thorough, which is why we're using them on a weekly basis to clean our storefront windows"
If you are a local business owner looking to capitalize on the opportunity to attract more customers, based on the information provided, simply click the button below to contact L.A. Elite Window Cleaning, Inc. about our commercial services.