We Are L.A. County's #1 Window Cleaning Company
100% Satisfaction Guarantee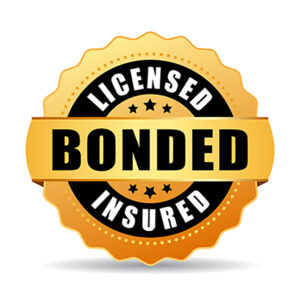 Free Estimates
5 Star Yelp Rating
5 Star Google Rating
Fully Insured & Licensed
7 Day Guarantee
Certified Professionals
Locally Owned & Operated
Cutting Edge Technology
Have a project you're interested in discussing with us?
Get A Fast, Free Estimate
L.A. Elite Window Cleaning
We specialize in high quality, affordable window cleaning, power washing and
solar panel cleaning services in Los Angeles County.
5 Star Rated Service
L.A. Elite Window Cleaning is proud to be one of the very best window cleaning, pressure washing and solar panel cleaning service in
Los Angeles County.
In addition to being insured and incorporated, our hundreds of 5 Star reviews online (Google, Yelp, Angie's List) show that we strive to provide
only the highest quality service in Los Angeles County.
All of our uniformed technicians go through extensive training in order to guarantee the best results for our customers. This is why we have become the First Choice for window cleaning and pressure washing for home owners and commercial businesses in Beverly Hills as well as L.A. County.
We work with the latest and best cleaning tools and technology available on the market. Every job is approached with meticulous attention to detail,
making our clients' satisfaction our #1 priority.
We guarantee our work for up to 7 days and always provide free, no-obligation price estimates to our clients.
Read What Our Client's Say About Us
"We're impressed with the work done by these guys from Elite Windows. When it was time to clean the gutters and windows of our home, we called this company after we were let down by the previous company. Prompt, efficient and hardworking cleaners. Worth the time calling for their service."
"I'm a property manager and we are very pleased with their services. They had the best response time out of all the other companies I've called and used before, we're definitely sticking with Elite Window for future cleaning. Mark and Leon were very professional, punctual and finished the job with excellent results and even though they took their time making sure they were thorough, they finished quickly. Thumbs up! Will call them again for sure."
"An extraordinarily professional company who shows up on time with the right tools and right attitude – friendly, knowledgeable, skilled, and trustworthy. We used them to wash our deck and will definitely use them for a window package and house wash in the future."
"They showed up early, were very cordial, listened intently, and did a splendid job. We were also very happy with the speed with which they performed the service. They cleaned 2 large patios, and a 5 regular / large windows very quickly. We'll definitely be using LA Elite again. Thanks for the great service guys!"
"We were incredibly happy with the service from LA Elite. They cleaned the outside windows of our house, and did a (literally) spotless job. They were very professional and kept in great contact throughout the process to give me regular updates and to send me a photo once everything was done.
We're definitely going to go back to them for further cleaning as they did such a great job on the outside windows."
"Just had the best experience with LA Elite! I had a previous window cleaning company and the job was so poorly done that I was hesitant to hire anyone new. L.A. Elite Window Cleaning were so easy to deal with, left my windows sparkling and clear, and were very well priced. I normally don't leave reviews, but this was such a good experience all around I felt the need to thank them publicly for their great service!!!"
Our Social Media Profiles
8549 Wilshire Blvd, STE 1250
Beverly Hills, CA 90211