The housing market in Los Angeles is at a high point, and as a seller we are sure that you want to get the most you can for your home. L.A. Elite Window Cleaning, Inc. has decided to put together a checklist to help you accomplish just that goal. While realtors top 3 suggestions for staging a home to sell are: clean windows, cleaning carpets and hiring a maid service we've also included a few other services that should not be overlooked.
Before we dive deeper into additional services we have found a few quotes from real estate experts to further support what has been mentioned above.
"More than 75% of people who first view property on the Internet will drive by BEFORE contacting an agent." – CHRISTINE RAE, AUTHOR, HOMESTAGING FOR DUMMIES 
"Curb appeal sells 49% of all houses." – NATIONAL ASSOCIATION OF REALTORS 
"A good first appearance of a home can add 5% to 10% to the value of the home." – JOHN AUST, PRESIDENT, NATIONAL ASSOCIATION OF REAL ESTATE APPRAISERS
"According to 2000 real estate agents surveyed, the number one improvement that generates the best return on investment is window cleaning, and the ROI on window cleaning alone was determined to be 768%" – MONEY MAGAZINE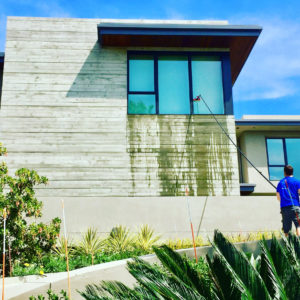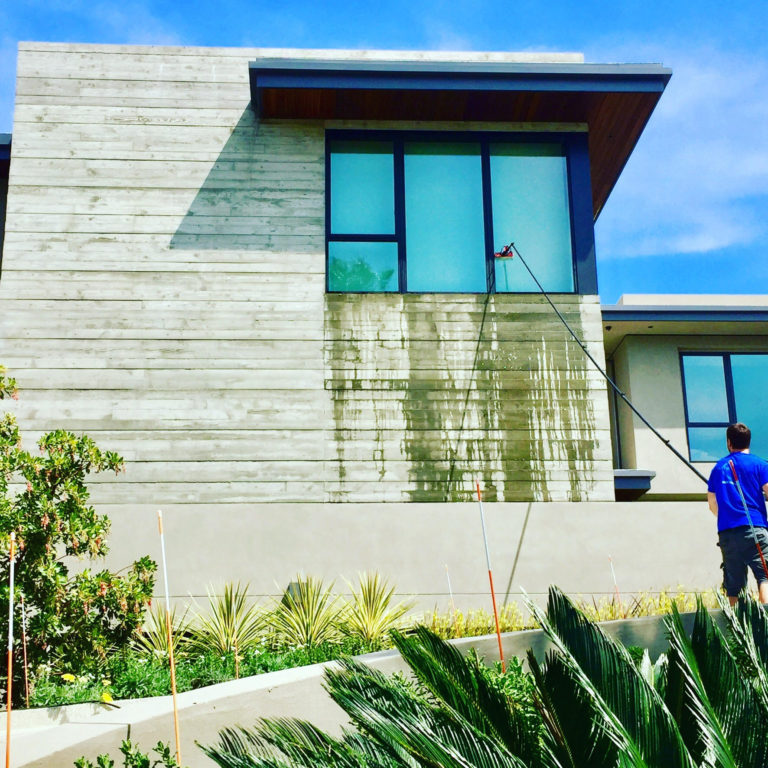 Additional Los Angeles Residential Services
The recurring theme from above focuses on creating a spectacular curb appeal of the property, this can be taken further. We like to make a car dealership comparison with this in mind. At a car dealership you will see clean cars, that is a given; however, when dealerships go the extra mile, such as scrubbing chrome wheels, those vehicles truly stand out.
You may be wondering where we are going with this comparison, and it's simple, clean windows are expected, but polishing up the small details is what can make a huge difference for the potential LA home owner. The following list is compiled of services offered to create such an impression:
Rust removal
Pressure washing driveways and sidewalks
Pressure washing vinyl and aluminum siding
Fence cleaning
We are hear to make this process as easy as possible while increasing the return on your home at a crucial time. Click here, for a link to set up an appointment with us and we encourage you to check out our previous post on attracting more customers with clean windows. Thank you for your time, and if you have additional questions that could be answered via blog, we would love to hear more in the comment section.